Upland Concrete Company | Driveways, Patios, Pool Decks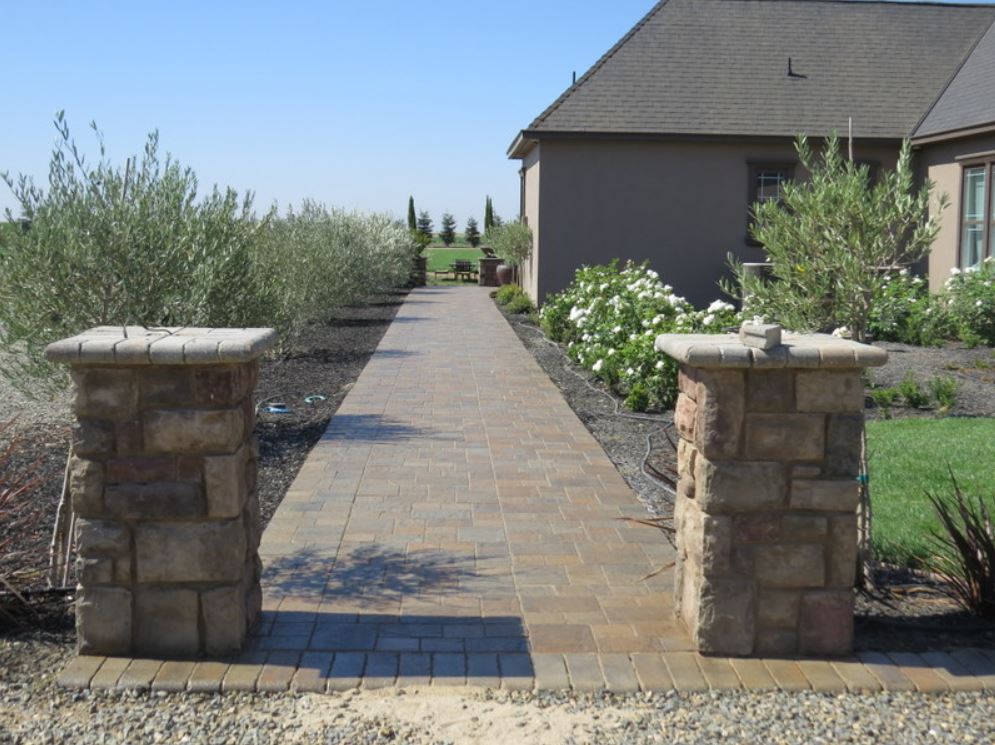 Concrete and masonry work is an integral part of your home. It can be used to finish the exterior, like a porch or patio, or it can be used on the inside for things like fireplaces and bathrooms. Masons are skilled craftsmen who understand how materials interact with each other in various ways. They know how to create structures that will stand up over time because they have experience in what works best for different situations. When you hire a mason, you're hiring someone who has years of training and expertise in their field; not only do they know how to make your home look great but also safe. 
If you need any concrete or masonry work done around your property contact Upland Concrete Company today at (909) 417-7918! We offer free estimates so there's no pressure to hire us.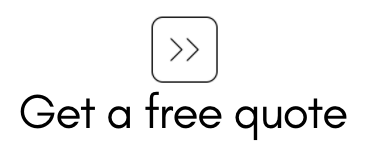 Most Reliable Concrete and Masonry in Upland, California
Upland Concrete Company is a local concrete and masonry company that provides homeowners with affordable, quality work. We specialize in residential concrete and masonry works. Our team of professionals is able to handle any size job, no matter how small or large it may be. Our services include foundation repair, leveling the home's surface, flooring installation/replacement, bricklaying projects (interior & exterior), stucco application for your home's exterior walls as well as other various types of construction needs you may have during your remodeling project! If you're interested in learning more about our services please contact us today at (909) 417-7918 or message us through the contact form on this page.
Upland Concrete Contractor Services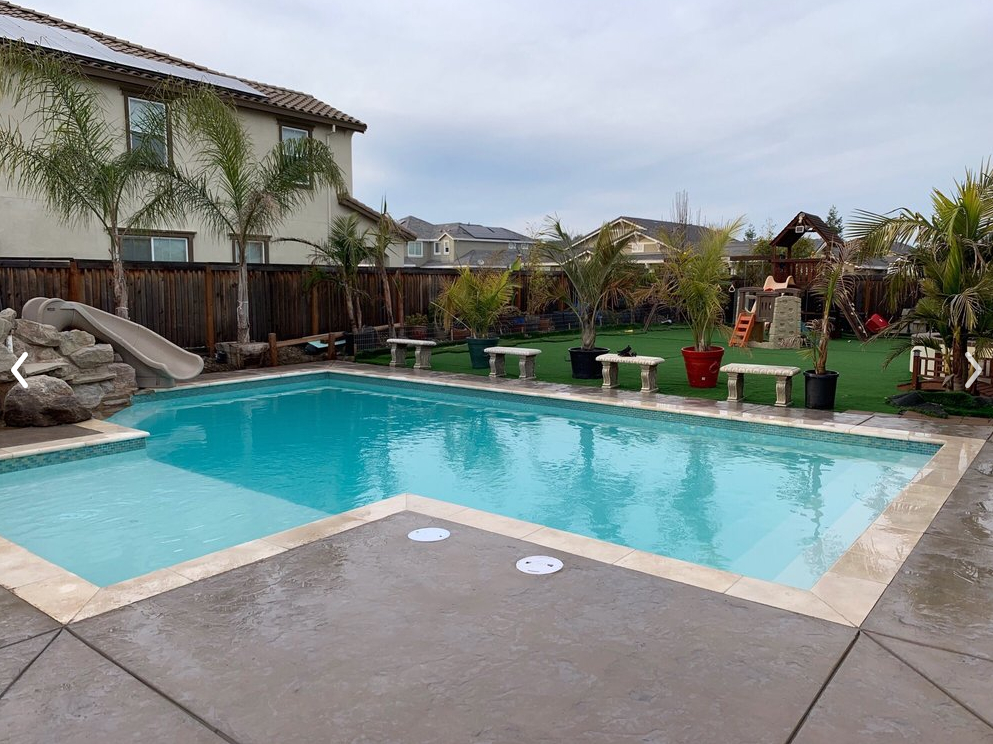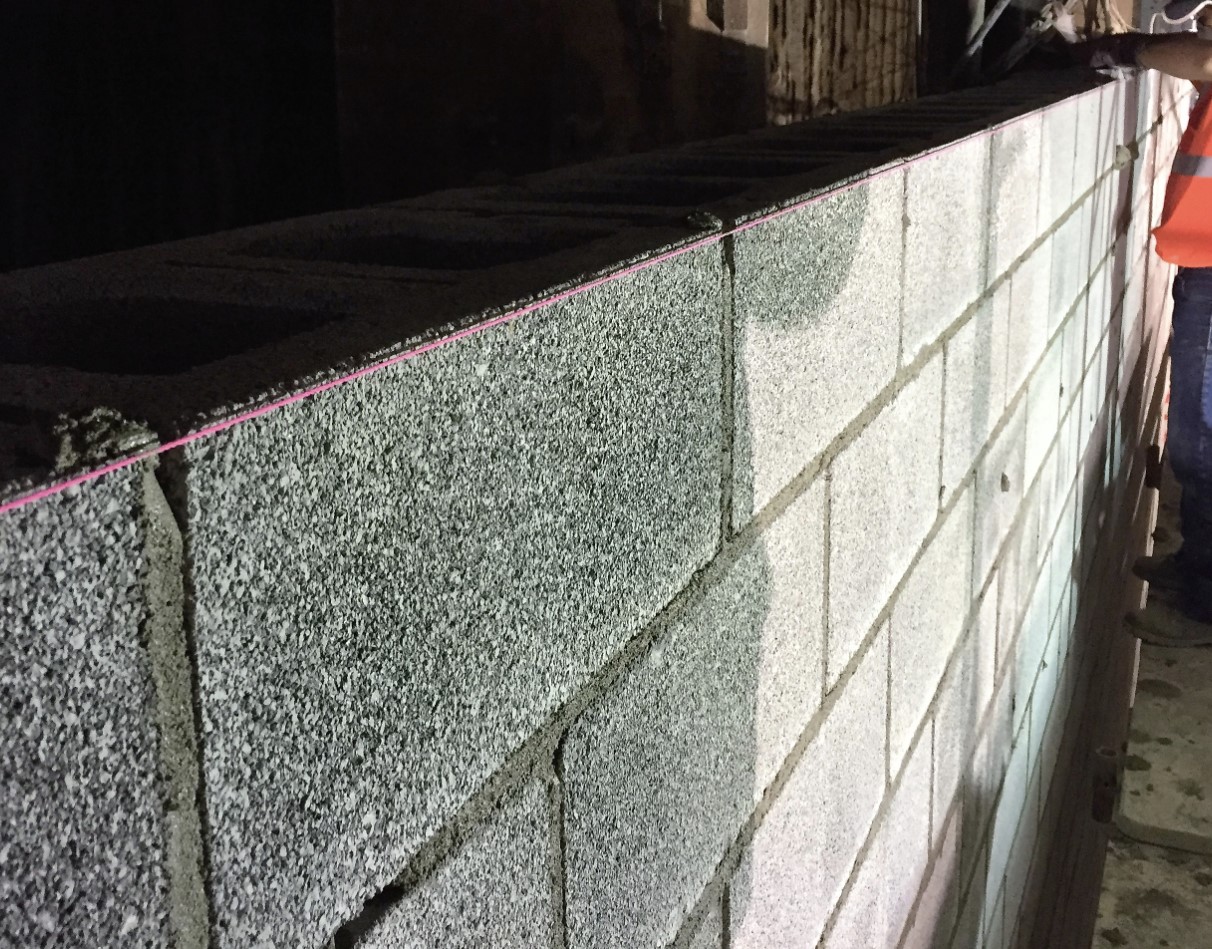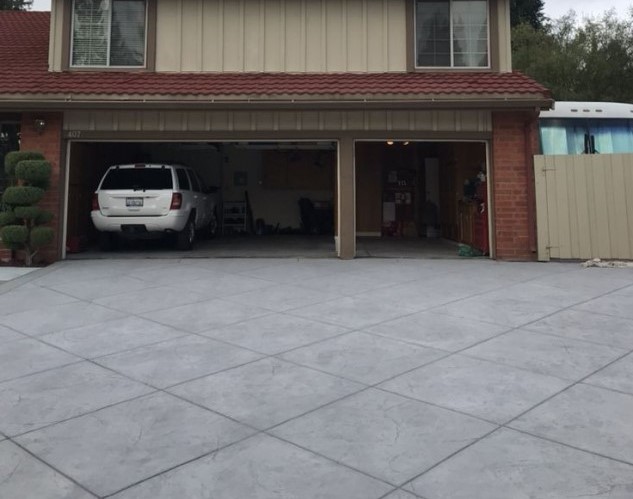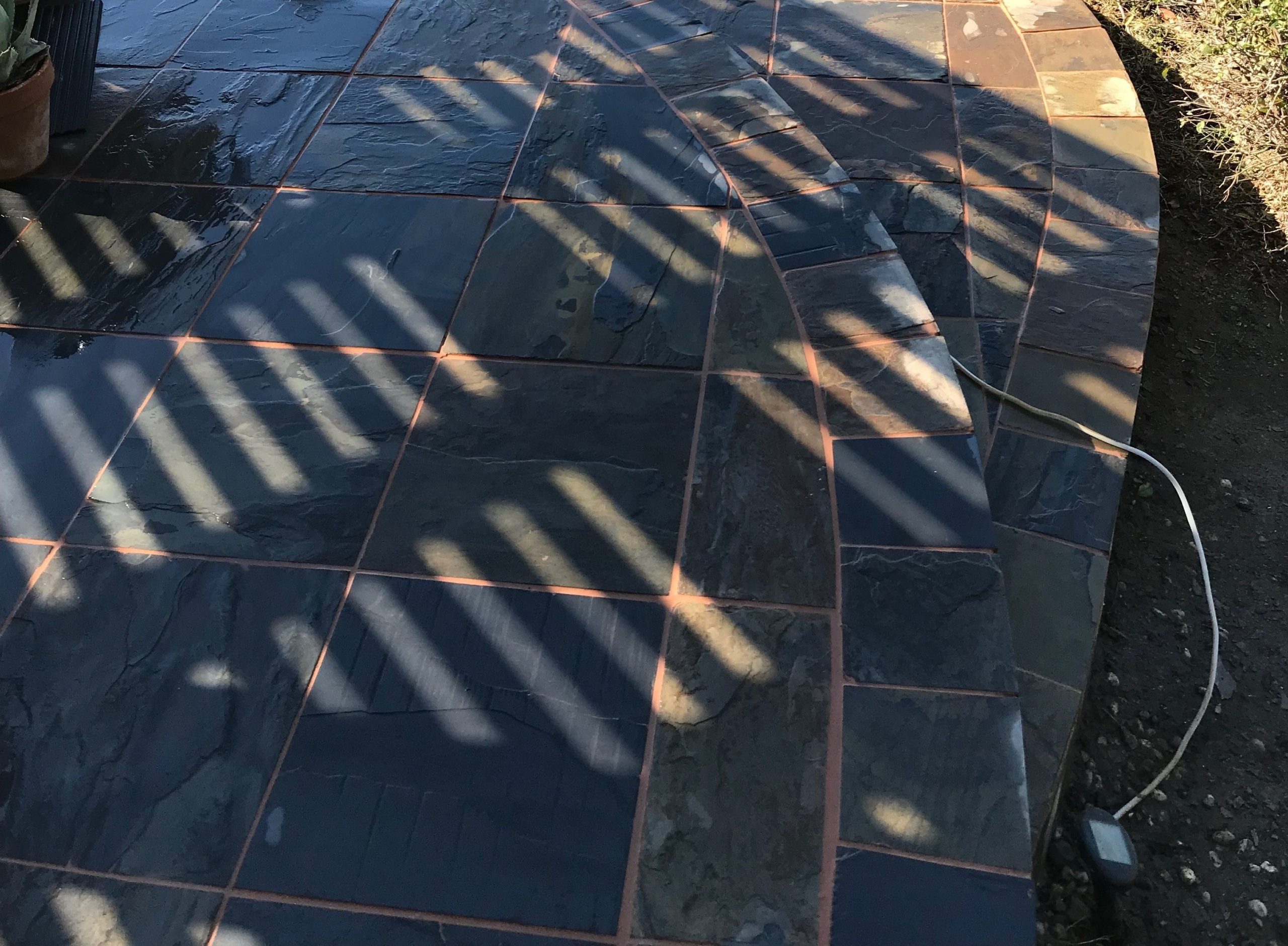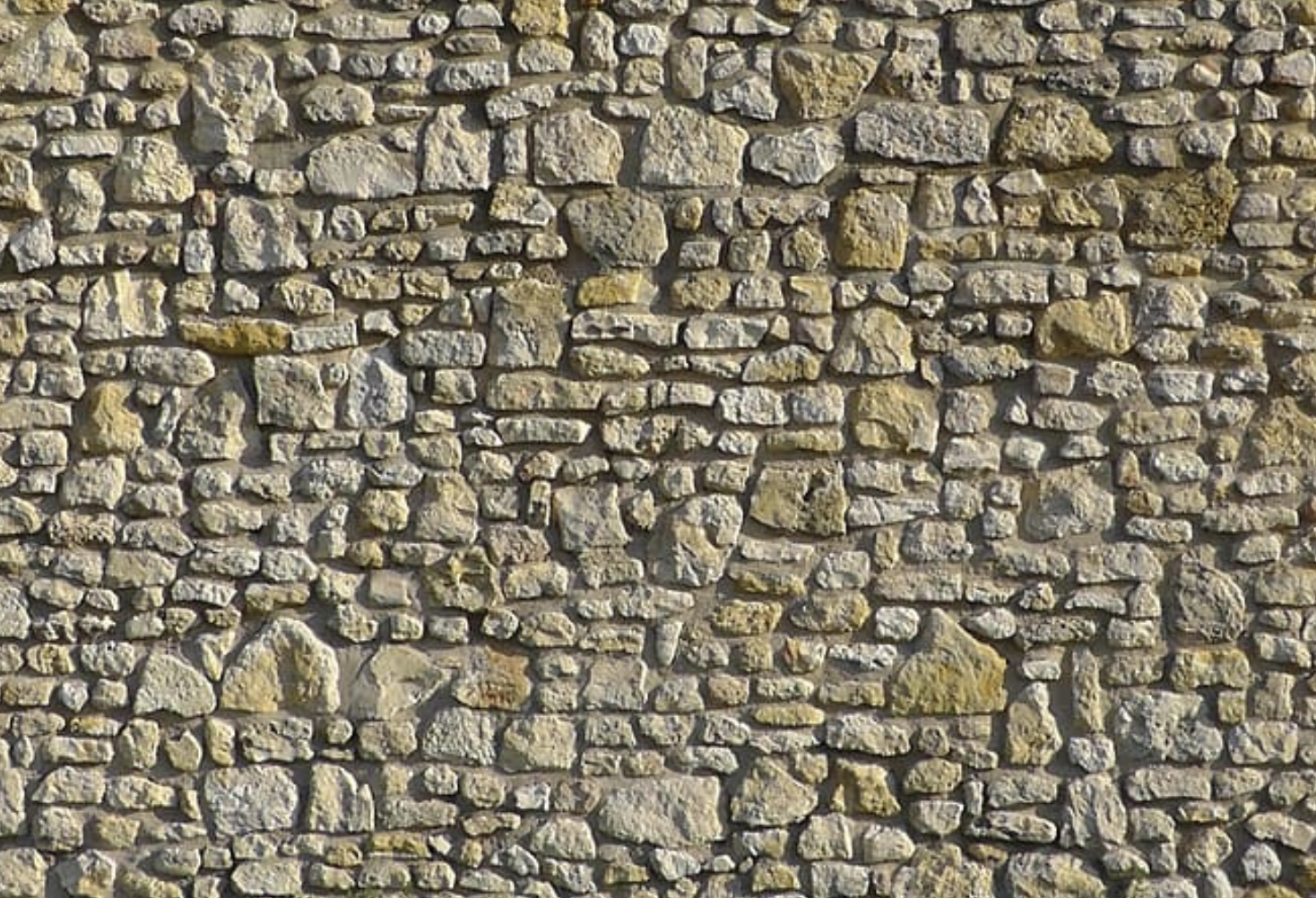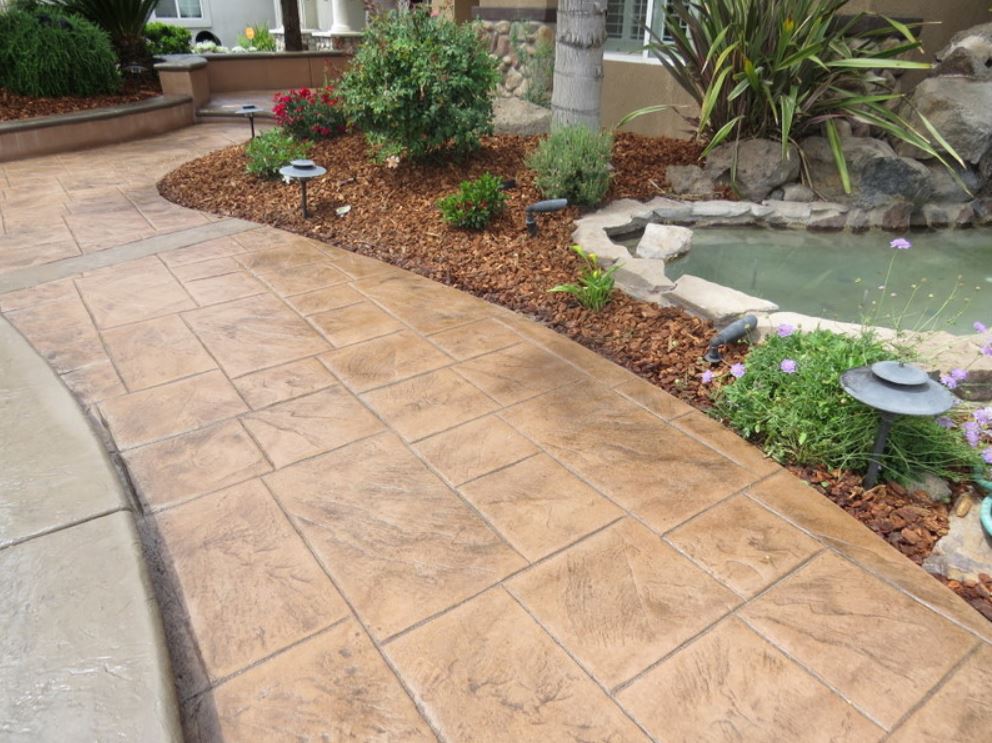 Do you need a concrete contractor? You've come to the right place. With our team of qualified professionals, we'll be able to provide you with the best service possible! We're committed to providing high-quality workmanship and customer satisfaction. Here are some of our popular services:
Pool Deck
It is no secret that the summer months are upon us. This means it's time to start thinking about all of those backyard activities you want to be doing with your family and friends! One of the most popular choices for outdoor entertainment in Upland, CA is a pool deck.
Pool decks can be customized based on what you need them for or how much space you have available. They're great because they often include features like an above-ground spa, built-in grill, fire pit, seating area, and more! The best part? They are surprisingly affordable when compared to other outdoor living options. So take some time this week to think about what your perfect pool deck would look like – we'll make it happen! Your new backyard retreat awaits!
Concrete Walls
Concrete is a great material to use when building walls. It's durable and strong, and it also looks nice in the process!
Whether you need new concrete walls for your business or home – we can help with that! Commercial projects are no problem for our experienced team of contractors. We'll work closely with you every step of the way so that we're both on the same page throughout this project. You will be able to see what ideas we have based on any sketches or notes you want us to follow along with too! When all is said and done, our goal is always customer satisfaction; which means if there's something specific about the job that isn't working out quite right, let us know ASAP so we can fix it.
Contact us at (909) 417-7918 to get free estimates.
Concrete Driveways
Concrete driveways are one of our most popular services. Not only does it produce a beautiful result but also provides the needed durability for your Upland, CA home, or business!
Concrete driveways are perfect if you're looking to create an extra parking space on your property or just want to update your current driveway into something that's more modern and stylish than what is currently there. Our team of professional masons will be able to handle all aspects of this project for you; including landscaping around the concrete so everything looks great when construction is complete.
Concrete Patios
Concrete patios are becoming more and more popular in Upland, CA for many reasons. They're stylish, modern, functional & affordable!
A patio can be created to fit your specific needs whether that means adding a fire pit or stone seating areas. We'll work closely with you throughout this process so we both have the same vision in mind when all is said and done. Our goal is always customer satisfaction which ensures you receive professional services from our team of contractors at each stage of development until your project finally comes together exactly how you imagined it would! With years of experience designing patio projects, we've seen just about everything there is to see – making us one of the best concrete companies in Upland, CA.
Concrete Foundations
Upland Concrete Company is the leading concrete foundation contractor in the area. We specialize in concrete foundation repair and installation, and our team of experts is unmatched in terms of experience and skill. We understand that your foundation is a critical element of your home, and we take great pride in our workmanship. When you call Upland Concrete Company, you can rest assured that your concrete foundation will be installed correctly the first time. In addition, we offer a wide range of concrete foundation services, including concrete leveling and concrete waterproofing. So whether you need a new concrete foundation or simply need to repair an existing one, Upland Concrete Company is the clear choice.
Concrete Resurfacing
Does your concrete patio or pool deck need a makeover?  We specialize in concrete resurfacing, which is a much more cost-effective solution than tearing out and replacing your old concrete. We can also change the color, texture, and patterns of your concrete, so you can have the exact look that you want. Plus, our concrete resurfacing is extremely durable and will last for years to come.
Other Concrete Services
Besides constructions, we do many other types of concrete services! If you're looking for stamped concrete, decorative concrete, foundation repair, or any of our commercial construction services – no problem. We do various types of other concrete jobs that many might not commonly be looking for. We've added other people to our team in the last couple years who were specialists for other companies. People that focused on concrete driveway replacements to mudjacking. Our most recent new foreman comes from concrete leveling St. Louis, so now we do lots of concrete leveling services now. There aren't many basements here in Upland, but we have added a basement repair San Marcos lead contractor. We can handle it all so give us a call today at (909) 417-7918 to schedule an appointment with one of our experts.
Upland Concrete Company is your masonry contractor serving the city of Upland and surrounding areas. Our experienced team has been building homes for many years; we are fully equipped with highly skilled professionals that will be able to provide quality workmanship on every job site. We offer a wide range of masonry works including:
Brick Masonry
Brick masonry is an investment that will last for many, many years. Brick masonry can be installed in a variety of ways and has been used since the early 1800s to build homes, churches, schools, and other structures. There are three primary types of brick masonry: traditional mortar joints between each course or row of bricks; various forms of common bond with the courses running vertically but offset horizontally so that they alternate from side to side; and English cross-wall bond where all the courses run perpendicular to each other. Installing a brick masonry project can be expensive but it is worth it in terms of longevity.
Give us a call at (909) 417-7918 to get free estimates.
Stone Masonry
Stone masonry is one of the oldest types of masonry projects that exist. We work with both natural stone and cultured stone materials to create beautiful exterior homes or interior features like fireplaces, countertops, walls, windowsills, etc. It can be used in a variety of ways for different purposes; there's no wrong way to install it! Call us at (909) 417-7918 if you are interested in any of these masonry services.
Concrete Masonry
Another type of masonry that we specialize in is concrete masonry units (CMU). This material can be used to create walls, fireplaces, stairs, countertops, and more! It's also a great interior element for your home or office because it has the ability to make small spaces feel larger; which is ideal if you live in an older home without much space or are building something new where you want certain rooms like bedrooms and bathrooms to appear bigger than they really are. Our team will work closely with you during this process so that everything turns out exactly how you envisioned it would when construction was complete. We offer free estimates – call us at (909) 417-7918 today!
Retaining Wall
Another great service that we offer is our retaining wall. These walls are often used to prevent soil from eroding and provide support for hillsides, benches, steps, or level changes in your yard. Our experienced team can install a variety of types including natural stone retaining walls. Natural stone retaining walls add durability and beauty to your property at the same time. We work with a variety of stone types and colors so you can get exactly what you want in terms of aesthetics for your yard or garden area. These all require maintenance – including painting them every few years and resealing the joints between stones annually – but they also add value to your home because they look beautiful and can last upwards of 100+ years if installed correctly by an experienced team like ours!
Other Masonry Services Offered
Our masonry company offers much more than just brick, concrete, retaining walls, etc.; we also offer decorative stamped concrete services that will give any outdoor space a unique touch that's perfect for families who love entertaining guests on their patio or decks during summertime barbecues. We also offer masonry fireplaces so you can have a cozy place to escape during the winter months and enjoy some time with your family or friends in front of an open flame! Call us today at (909) 417-7918 if any of these services sound like something that would work for what you're looking to accomplish on your property; we'd be happy to set up a free estimate for you.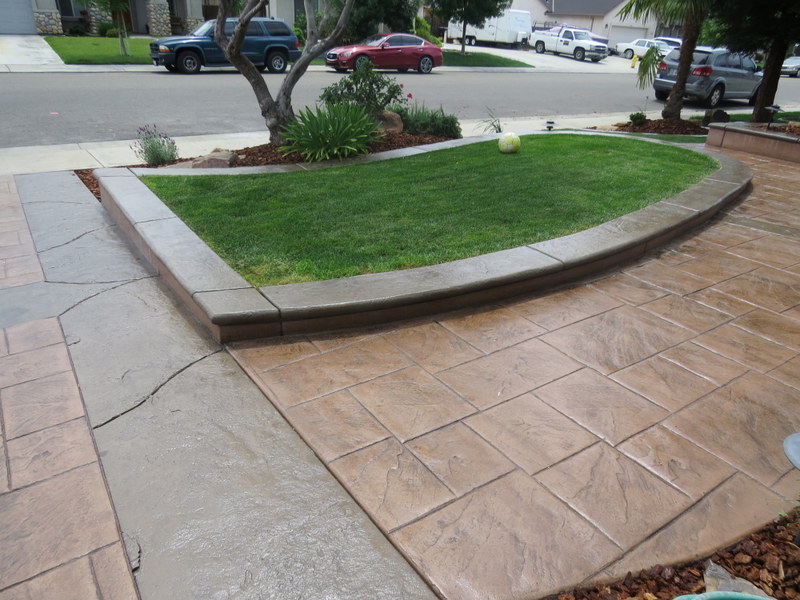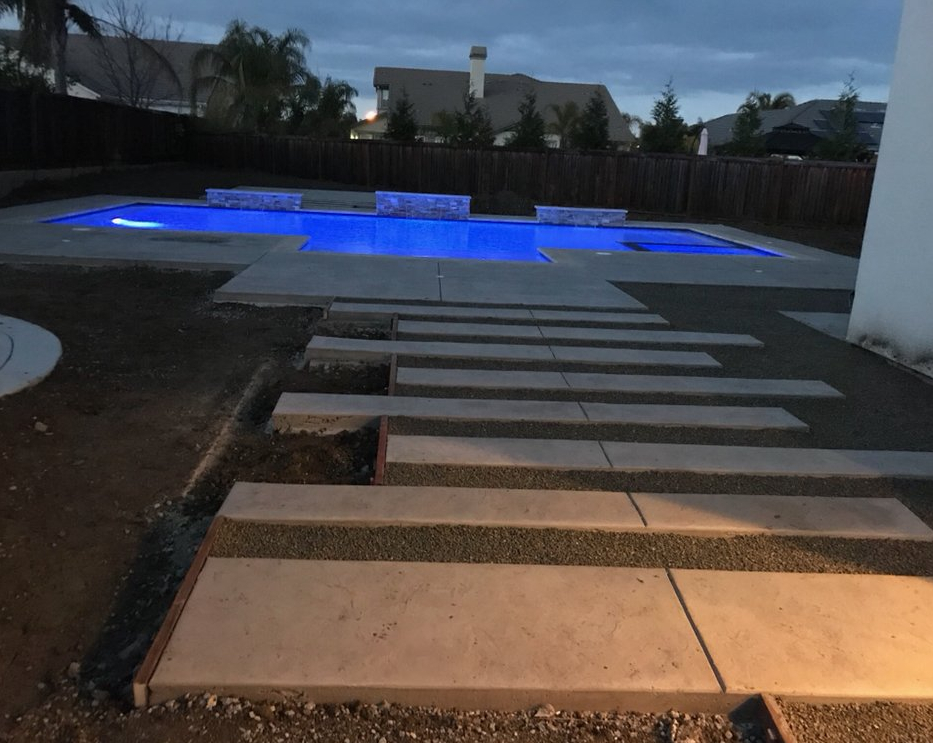 Contact Upland Concrete Company
No matter how big or small the project may be – we take pride in every single job we do for our customers here at Upland Concrete Company. Our team of professionals will make sure that this experience is as painless as possible from start to finish. You'll never have to worry about working with someone who doesn't know what they're doing because each one of our workers has been trained thoroughly before being allowed on-site during your job.
If you're interested in getting an estimate for your next concrete or masonry project, please contact us today at (909) 417-7918! We look forward to providing you with all the help and information you need along the way so that this process is as smooth sailing as possible.