Alta Loma Concrete Company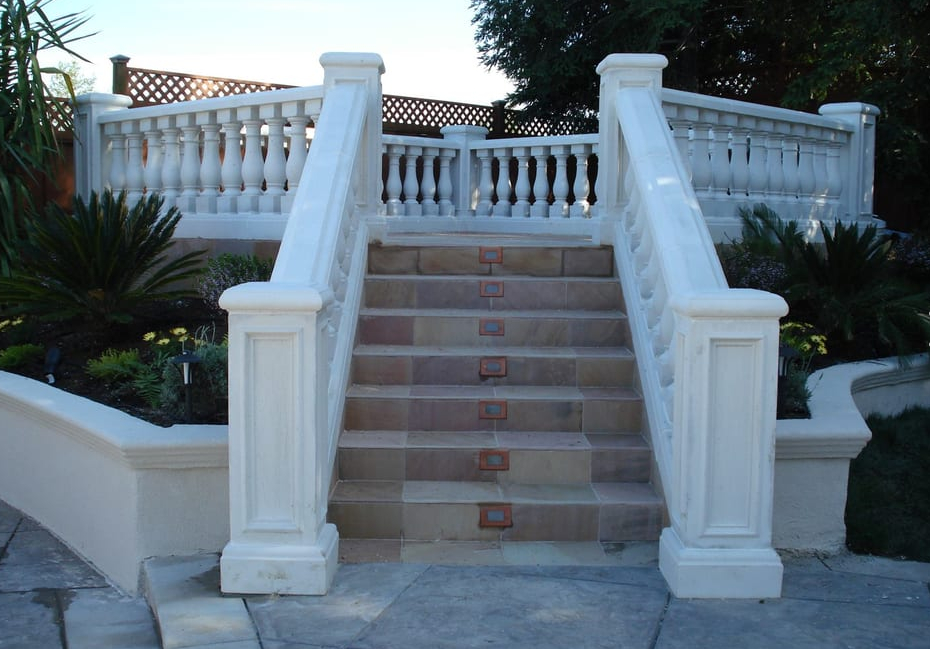 For unbeatable concrete construction in Alta Loma, California, call Upland Concrete Company. Maybe you've seen work done by inferior contractors. Their cinder-block walls lean; their concrete paver patios sag. Pieces of brick veneer keep falling off the steps. This kind of stuff simply doesn't happen when our team does the job.
We're experts in concrete, and we use only the best materials for every project. When you need a patio, driveway, or set of steps that will last a lifetime (or longer), call Upland Concrete Company at (909) 417-7918. We're here to give you a free estimate on your next concrete project!
What We Do
Upland Concrete Company offers a wide range of concrete services, including:
Residential concrete work

Commercial concrete work

Custom concrete work

Decorative concrete work

Concrete repair
Whether you need a new patio or a set of steps for your home, or you need a loading dock or parking lot for your business, we can do the job. We also do custom work, so we can make it happen if you have an idea for a concrete project. And if your existing concrete is starting to show its age, we can repair it or give it a new look with decorative concrete treatments.
Call Us Today!
How We Do It
Upland Concrete Company is a full-service concrete contractor. We provide all the materials and labor for every job we do. We also handle the permits and other paperwork required for commercial projects.
When you call us, we'll come to your property to look at what you need. Then we'll give you a free estimate. If you decide to hire us, we'll get to work right away. We'll pour the concrete, finish it to your specifications, and clean it up when we're done.
You don't have to worry about when Upland Concrete Company is on the job!
Brick And Natural Stone Construction
In addition to concrete, Upland Concrete Company also does brick and natural stone construction. We can build a beautiful brick fireplace or patio or clad your home in stone. We also do retain walls, planters, and other landscape features.
With our expertise, your hardscape will take on a whole new look. Call us today to learn more about our brick and stone construction services!
Why Choose Us?
Upland Concrete Company is the best concrete contractor in Alta Loma, California. We're a family-style business, and we've been serving the area for many years. We're dedicated to providing our customers with top-quality workmanship and outstanding customer service.
We're also fully licensed, bonded, and insured. We carry workers' compensation insurance to protect our employees, and we carry liability insurance to protect you and your property.
Alta Loma Hardscape Construction
Upland Concrete Company is your one-stop-shop for all your hardscape needs. We can build a new patio, install a set of steps, or construct a retaining wall. We also do brick and stone work. Call us today for a free estimate!
When you need concrete construction in Alta Loma, California, there's only one name you need to know: Upland Concrete Company. 
When you choose Upland Concrete Company, you can be sure you're getting the best concrete work in Alta Loma!
Call us today at (909) 417-7918 to get started on your next concrete project.